Overview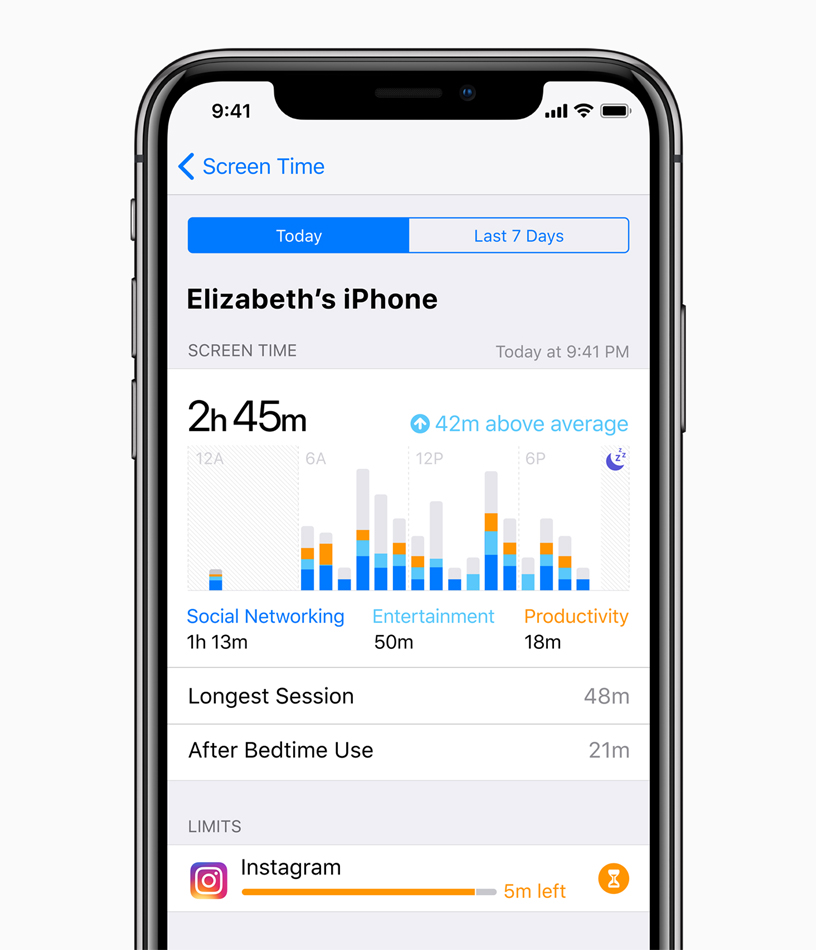 Apple has added a new set of features called screen time. With Screen Time, Apple has built a set of tools that allow us to create age-appropriate, developmentally-appropriate, and customized settings for our students. They are built in to the operating system of our iPhones and iPads which creates some unique opportunities for those of us trying to coach our students about their use of technology tools.
The following pages are designed to help us understand how the screen time features work and more importantly to explore how these new features can support better use of our technology.
What are the new features?
Screen Time is really five major elements:
Statistics – The main component of screen time is the statistics it collects about how we use our iPhones and iPads. It tracks:
How much time is spent using the device
How much time you spend in the different categories like productivity, entertainment, creativity, social  networking, reading & reference, etc.
How much time is spent using each app
How many times your device is picked up
What time of day you pick up your device the most
How many notifications you receive
When you receive the most notifcations
Which app sends you the most notifications
Downtime – You can use this feature to schedule time away from your screen. If parents or guardians set a passcode for screen time, students are only able to use the apps that are setup to Always Allowed.
App Limits – This feature can be used to set time limits on categories of apps. Categories include:
Social Networking
Games
Entertainment
Creativity
Productivity
Education
Reading & Reference
Health & Fitness
other
You can also set app limits for specific apps via the statistics screen. We will explore how to do this on App Limits page (insert link).
Always Allowed – You can use this feature to select apps that are always allowed regardless of restrictions or downtime settings. We will explore how this feature could encourage the use of specific apps you want your student to use.
Content & Privacy – This feature replaces parental restrictions and allows parents far greater control over what and how your student uses their device. It covers:
iTunes and App Store Purchases
Allowed Apps
Content Restrictions

Music
Podcasts
Movies
TV Shows
Books
Apps
Web Content
Siri
Game Center

Location Services
Contacts
Calendars
Reminders
Photos
Share My Location
Bluetooth Sharing
Microphone
Speech Recognition
Advertising
Media & Apple Music
Passcode Changes
Account Changes
Cellular Data Changes
Volume Limit
Do Not Disturb While Driving
TV Provider
Background App Activties